Catfishes
Catfishes in the Aquarium
All catfishes have barbels: Whisker-like filaments surrounding the mouth. It is this feature, resembling feline whiskers, that has given the Siluriformes the common name of catfishes. There are great variations in the form and number of barbels, dependent on species. Most species have two to four pairs of barbels, usually filamentous, but sometimes fringed with smaller branches as in the African Synodontis nigriventris (upside-down catfish), or built into large sucker-like lips.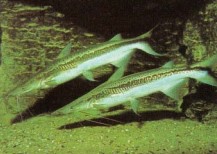 Irrespective of their form, the barbels are highly sensitive taste organs, used in the search for food. Because some species sift the substrate, careful selection of gravel or sand must be considered, otherwise these delicate organs may become abraded or cut. Fine sand, as used in filtration plants in swimming pools, is ideal as it does not affect the water chemistry. Do not, under any circumstances, use builders' sand as it has sharp particles and compacts easily.
As a general rule, long barbels, such as those found on Sorubimlima (shovel-nose catfish) are an indication that these species may prey on smaller fishes. A similar assumption can be made regarding catfishes with large mouths. Chaca bankanensis (frogmouthed catfish) has very small barbels but an extremely wide gape, enough to capture a fish more than half its own size.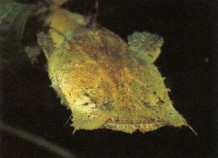 With over 2000 species of catfishes from which to choose, there is something for all tastes. Sizes can range from little more than 2 cm to in excess of 2 metres. While some species are unsuited to the confines of all but the largest public aquarium, there are many that will flourish and breed in the aquarist's tanks.
All species of catfishes, even the few that swim in mid-water, require areas of seclusion where they can retreat to hide or rest. These can be provided by the use of bogwood or water-logged vine roots, as well as rockwork and dense planting. With any heavy aquarium structure, such as rocks, make sure it will not be demolished by the catfish undermining the substrate as it sifts the gravel.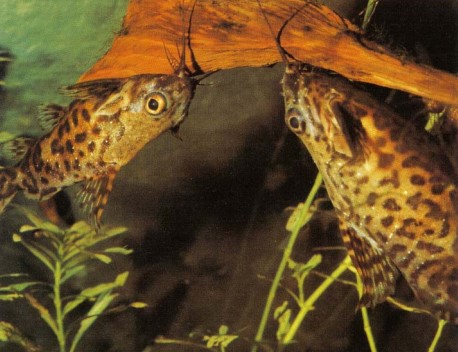 Some early aquatic literature suggested that catfishes were mere scavengers, and so were ideal substitutes for a filter. However, nothing is further from the truth. Although catfishes forage for any food they can find, they do, like all fishes, require proper nourishment. Without this they will languish and die.