Introduction to Marine Fish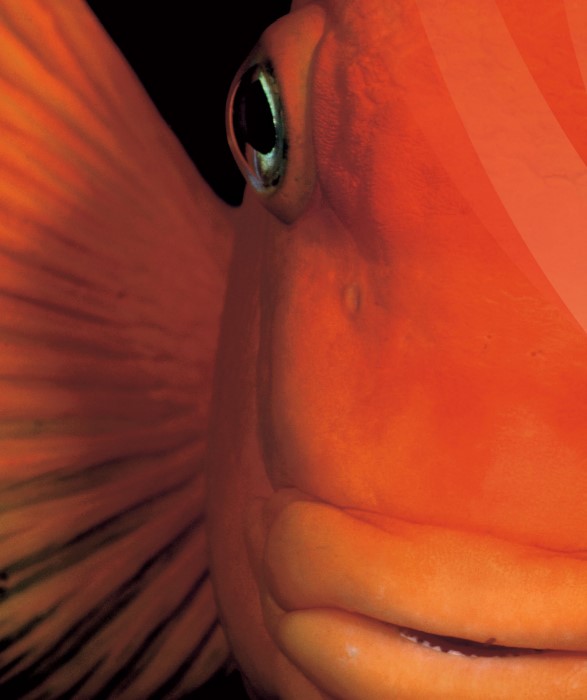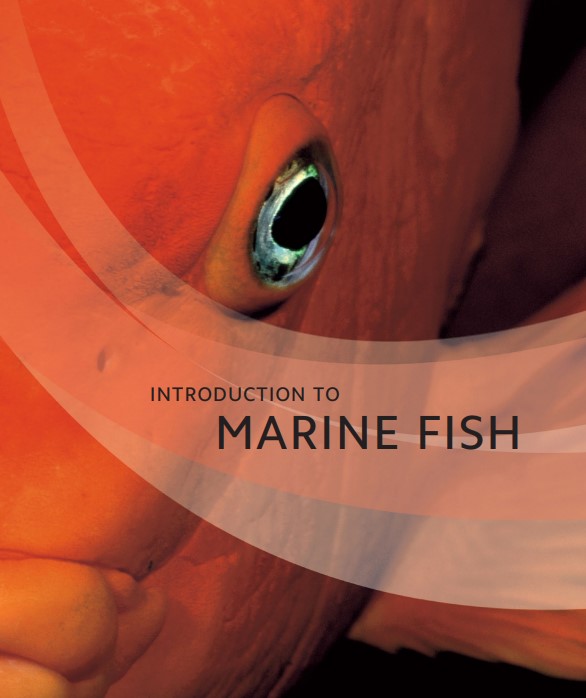 What to consider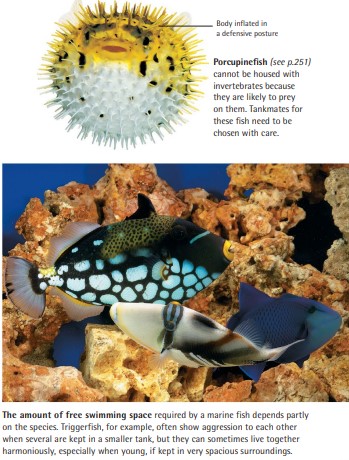 A marine aquarium, populated with stunningly patterned reef fish and invertebrates in crystal-clear water, makes a stunning centerpiece for any room. Historically, marine tanks have been considered more difficult to establish and maintain than freshwater setups, but today's aquarium technology and breeding methods put them within reach even of novice aquarists.
There are plenty of good reasons to keep marine fish in the home aquarium. They are diverse, often beautifully colored, and their biology and behavior are endlessly fascinating; you will never tire of watching a cleaner wrasse at work, for example, or a clownfish weaving between the tentacles of an anemone. Marine fishkeeping can also present real challenges, even for the experienced freshwater aquarist, so keeping a successful saltwater aquarium is particularly rewarding.
Marine fish are considered challenging because seawater is very stable in both composition and temperature. Unlike freshwater fish, most marine species have little tolerance for fluctuations in water quality, and so keeping them in a home aquarium demands more monitoring, more attention to detail, and more patience, especially in the early stages, because the tank may take up to three months to become fully established. Tanks are available in all shapes and sizes.
A marine tank is often more costly to maintain than its freshwater equivalent, not least because larger tanks (of at least 48 gallons, or 180 liters) are preferred. This is because it is much easier to ensure the stability of water composition for the tank occupants in a greater volume of water. The tank will also need more power, because brighter lighting is needed to support marine algae and invertebrates, and power heads should be used for effective biological filtration.
Types of marine aquariums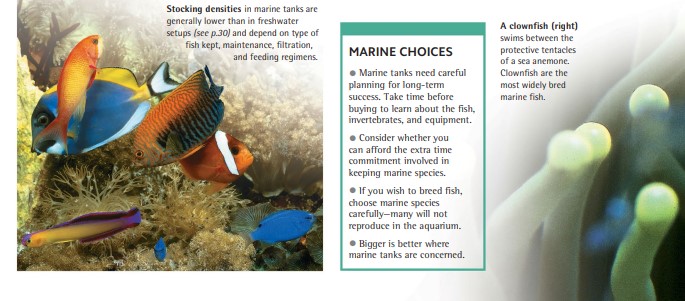 There are two basic categories of marine aquariums: those in which the fish are kept on their own and those that include various types of invertebrate as well; the latter are often described as reef tanks. A fish-only tank is usually recommended for novice fishkeepers because it avoids the pitfalls of compatibility that can arise when fish are mixed with starfish, anemones, shrimp, or other invertebrates that may form their prey. In many other respects, the factors relating to the choice and siting of a marine tank are similar to those that apply to freshwater setups (see pp.30–31). The tank itself may be glass or acrylic (the latter is lighter in weight but scratches more easily). It must be sited on a suitable stand or piece of furniture on a strong, level floor, preferably adjacent to a load-bearing wall and electrical outlets. The tank should be located well away from windows, radiators, or any other environmental hazards and surrounded by an uncluttered area to allow access for maintenance and water changes.
MARINE CHOICES
Marine tanks need careful planning for long-term success. Take time before buying to learn about the fish, invertebrates, and equipment.
Consider whether you can afford the extra time commitment involved in keeping marine species.
If you wish to breed fish, choose marine species carefully—many will not reproduce in the aquarium.
Bigger is better where marine tanks are concerned.
Stocking the tank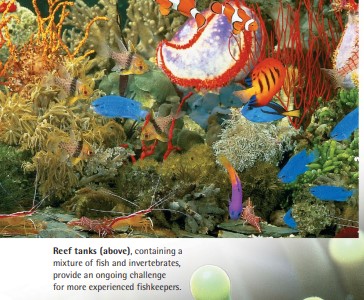 It is easy to make mistakes when stocking your marine tank, and a little research before buying will pay great dividends later. As a general rule, start with a few inexpensive fish in a fish-only tank—you can always graduate to a reef tank later. A great variety of species are available through the aquarium trade, the majority of which are collected from the oceans rather than raised in captivity. This can make some species hard to feed, because they are accustomed to live foods and reluctant to take substitute diets, even when these contain all the ingredients needed to keep them in good health. At first, avoid species with very specialized diets (seahorses, for example, need a diet based on brine shrimp nauplii); instead, choose fish that can be kept on marine flake or similar prepared foods, and, if possible, select tank-raised marine fish, such as clownfish, which are particularly easy to keep.
Buying policy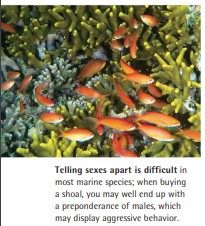 If possible, try to view the fish yourself before buying; this will allow you to make sure they are healthy and feeding well. Look for lively, alert specimens, with good, clean colors and no obvious blemishes. The fish should not appear abnormally thin (for the species), swim at a strange angle, or display abnormal gill movements. Try to purchase young fish—not just because they are less expensive than larger, mature specimens, but because they are likely to adapt better to aquarium life than adults. It is, however, hard to tell the age of marine fish, unless they are of a species that has a distinctive juvenile pattern or are clearly much smaller in size than adults in the same tank.
Planning for the future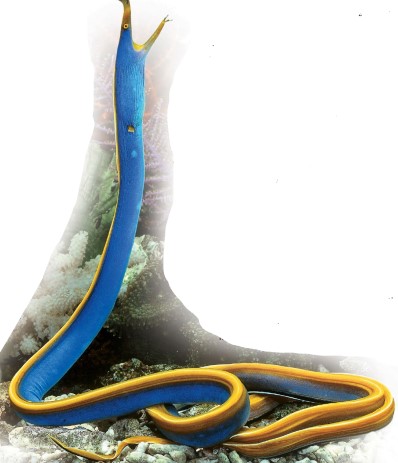 If you are setting up a community aquarium, try to select fish that occupy different areas or levels within the tank, because this adds visual interest, and also lessens the potential for territorial disputes. The stocking levels in a marine aquarium need to be built up gradually (see p.216), so it is a good idea to plan the evolution of your tank from the outset, taking into account the compatibility of fish to be introduced. Adding the fish in groups rather than haphazardly as individuals will help reduce the likelihood of bullying.
REEF CONSERVATION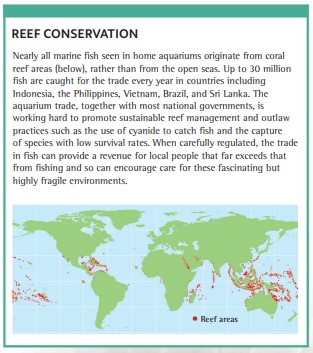 Nearly all marine fish seen in home aquariums originate from coral reef areas (below), rather than from the open seas. Up to 30 million fish are caught for the trade every year in countries including Indonesia, the Philippines, Vietnam, Brazil, and Sri Lanka. The aquarium trade, together with most national governments, is working hard to promote sustainable reef management and outlaw practices such as the use of cyanide to catch fish and the capture of species with low survival rates. When carefully regulated, the trade in fish can provide a revenue for local people that far exceeds that from fishing and so can encourage care for these fascinating but highly fragile environments.
DANGEROUS FISH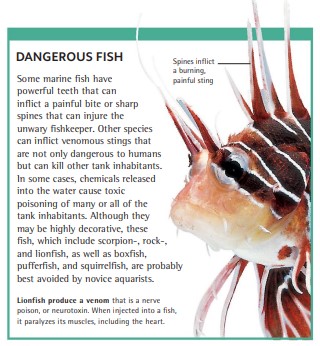 Some marine fish have powerful teeth that can inflict a painful bite or sharp spines that can injure the unwary fishkeeper. Other species can inflict venomous stings that are not only dangerous to humans but can kill other tank inhabitants. In some cases, chemicals released into the water cause toxic poisoning of many or all of the tank inhabitants. Although they may be highly decorative, these fish, which include scorpion-, rock-, and lionfish, as well as boxfish, pufferfish, and squirrelfish, are probably best avoided by novice aquarists.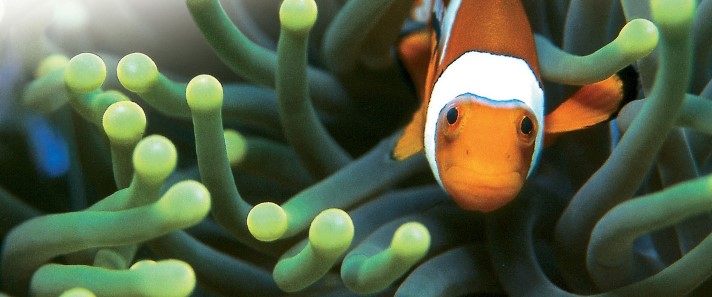 ---